Still Not Found, What Are You Searching…
MECHANIC 0.02MM PURE COPPER JUMPER WIRE WITH BIT
₹450.00
MECHANIC 0.02MM PURE COPPER JUMP WIRE FLY LINE REPAIR TOOL FOR PHONE MOTHERBOARD LOGIC BOARD PCB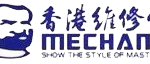 Features :
The wire is not enameled wire. It's made of pure copper, and the surface is conductive.
The wire is small and easy to be straightened, and the diameter is around 0.02 mm.
It can also be straightened to smaller, which is suitable for repairing fingerprint and other small soldering point.
Advantage: 0.02mm thin wire with stretchability, the real bare copper, the more pull the longer, not insulated, easy on the tin, enough fine enough direct line fill point dedicated. 0.1mm solder joint spacing can also ensure that no short circuit.