Still Not Found, What Are You Searching…
QIANLI 008 Glue Remover Blade Flexible Tin Blade
₹890.00
QIANLI TOOLPLUS 008 MULTI-FUNCTION CERAMIC KNIFE BLADES SET ONE HANDLE AND 3 PCS BLADE MOBILE PHONE CHIP MOTHERBOARD REPAIR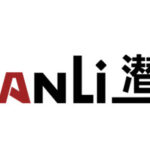 The side glue cleaning tool is suitable for iPhone motherboard CPU NAND baseband chip edge glue removing.
When the CPU tin melting point, the blade can be directly inserted into the CPU, the CPU is so relaxed and safe removed.
Equipped with a sharp crescent blade, used to remove glue from hard disk and CPU of your phone effectively.
The handle is designed with a screw texture that enhances grip strength, which can provide you with friction during work, thereby playing a non-slip effect.