Still Not Found, What Are You Searching…
Sale
Maxxx Pamma 900 3 in 1 SMD Rework Station
₹2,800.00
Maxxx Pamma 900 3 in 1 SMD Rework Station with Micro Soldering iron 15W and Battery booster 0-12 V. Ideal for Mobile Repair
Out of stock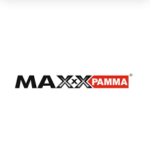 Maxx pamma 900 3 in 1 is designed and developed to overcome the issue which is in existing SMD's in the market. The Three main feature of this Maxx Pamma 900 SMD are:
>Soldering Iron with micro Pen Iron.
>Battery Booster Power Supply Voltage between 5 volts to 12 volts.
>One Hot gun with the ring cover pipe on the gun with auto cut function.
The main advantage of MAXX Pamma 900 SMD is that it will not burn any part of plastic in the board or IC or any connector. Even you can easily remove any plastic connector with this SMD.