Still Not Found, What Are You Searching…
Mijing C18
₹6,800.00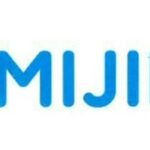 MIJING C18 FOR IPHONE 11/11PRO/11PROMAX MAX MAIN BOARD FUNCTION TESTING FIXTURE
Feature:
Easy to use, connect the upper and lower motherboards for testing/repair, avoid problems after installation, increase maintenance speed
Check in advance to avoid duplicate disassembling and breaking the motherboard
Small size, easy to carry.
Operational Process:
1, Prepare
Power On/Off Cable*1
Power Line*1
LCD Test Cable*1
Screen*1
Main Board*1
2, Decomposition iPhone 11/11p/11pro Middle Layer simply equipped the test fixture.
3, Install: Put in the lower main board, put on the pin board, put the top board in, and then cover the test rack.
4, The first way to connect the screen line,boot,power cord or battery test ink success or not. The second way is to connect the end plug on the base of the first method to implement the brush functio