Still Not Found, What Are You Searching…
Sunshine DT-21N Digital Multimeter
₹3,100.00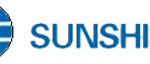 Sunshine DT-21N Digital Multimeter With Touch Control for Phone Repair
HIGH PRECISION CORE – The built-in intelligent high-speed chip enables for more precise measurements while also preventing errors, burning, and overloading.
LED DISPLAY – The high-definition LED display is touch-sensitive and easy to use.
TEMPERATURE – When the device is turned on, the ambient temperature is displayed on the LED display immediately and updates in real time.
FAST MEASUREMENTS – Because the multimeter has a maximum range of 60MΩ, measurements are substantially faster.
SIMULTANEOUS – The analogue bar display clearly shows both the AC voltage and the frequency at the same time.