Still Not Found, What Are You Searching…
SUNSHINE DT-890N Digital Multimeter
₹1,650.00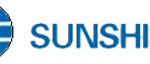 Features:
1. True RMS measurement which is accurate and stable.
2. Simulated bar and numbers display simultaneously which is convenient and direct.
3. Intelligent anti-burning protection which is safe and reliable
4. Induction electroporbe fuction. It would beep when there is current.
5. Temperature test (0 ° C ~ 1000 ° C), can test the liquid and solid temperature
6. When shift blocks, there would be remind sound "bee". Providing humanized operation
7. High-class body, streamlined designed. Comfortable touching.
Specification:
Brand Name:SUNSHINE
Product Name:SUNSHINE DT-890N Auto Digital Multimeter
Model Number:DT-890N
Measuring Current Range:AC10A/DC10A
Measuring Voltage Range:AC700V/DC1000V
Measuring Resistance Range:600Ω-60MΩ
Measuring Capacitance Range:60nF-6000uF
Operating Temperature:0~40?
Dimensions:184*90*46cm
Voltage:9V
Display:Led display
Feature1:Automatic identification,without adjusted
Test way:double integral A/D conversion
Test temperature:-20?~1000?
Sampling rate:3 times per second
Max Display:5999(5 5 /6)bits Automatic polarity disaply